It's official, holiday season is upon us! Here is in Minnesota snow has worked its miracles, everything looks stark white and magical and above all screams Christams! Come Christmas and my sweet-tooth gets more out of control, with all the holiday baking and all things chocolate-y.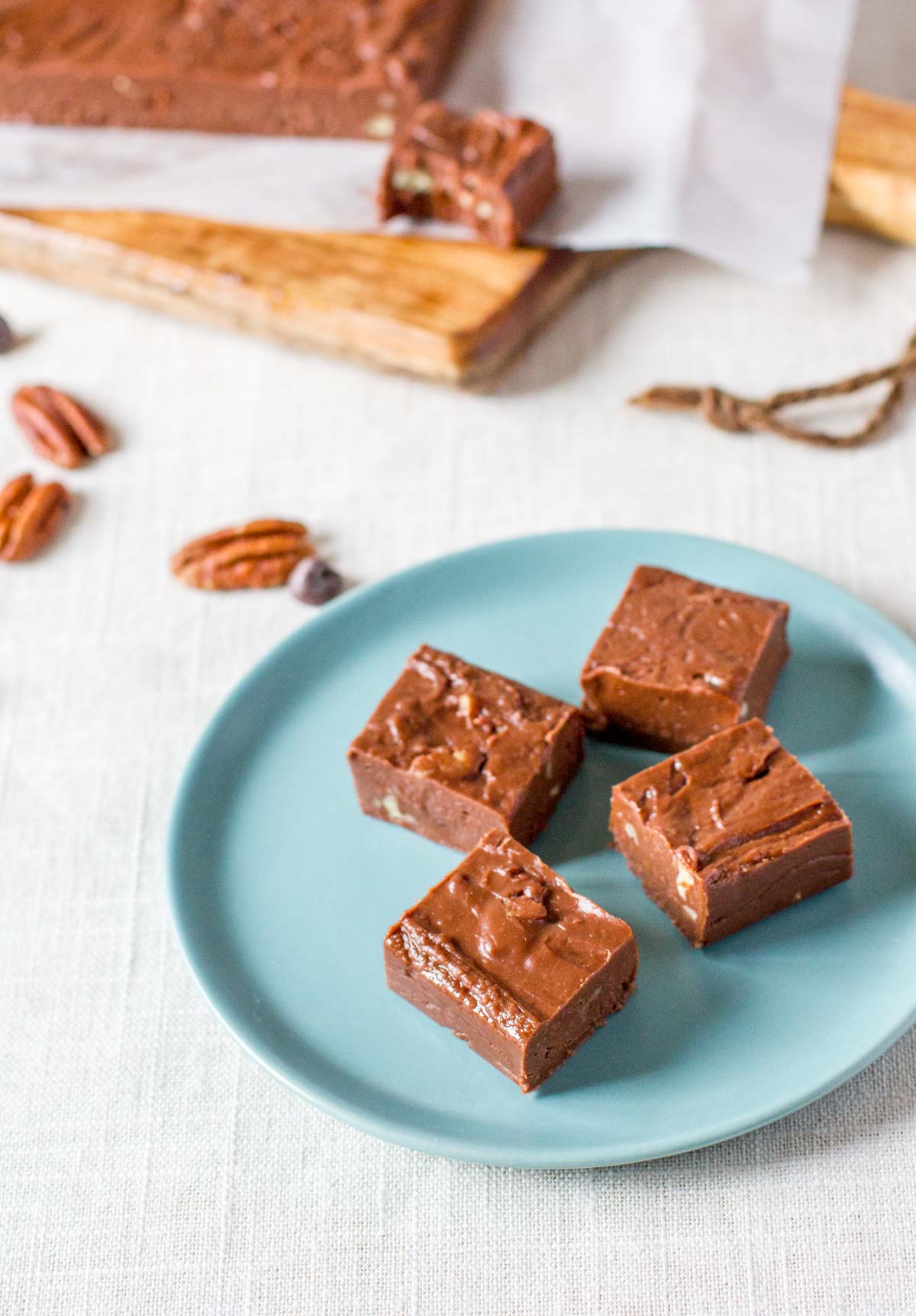 My parents would say the first word out of my mouth would have been "Camera" :D, but if you ask me I might have said "chocolate!"…You ask – who doesn't? Let me give you a briefing…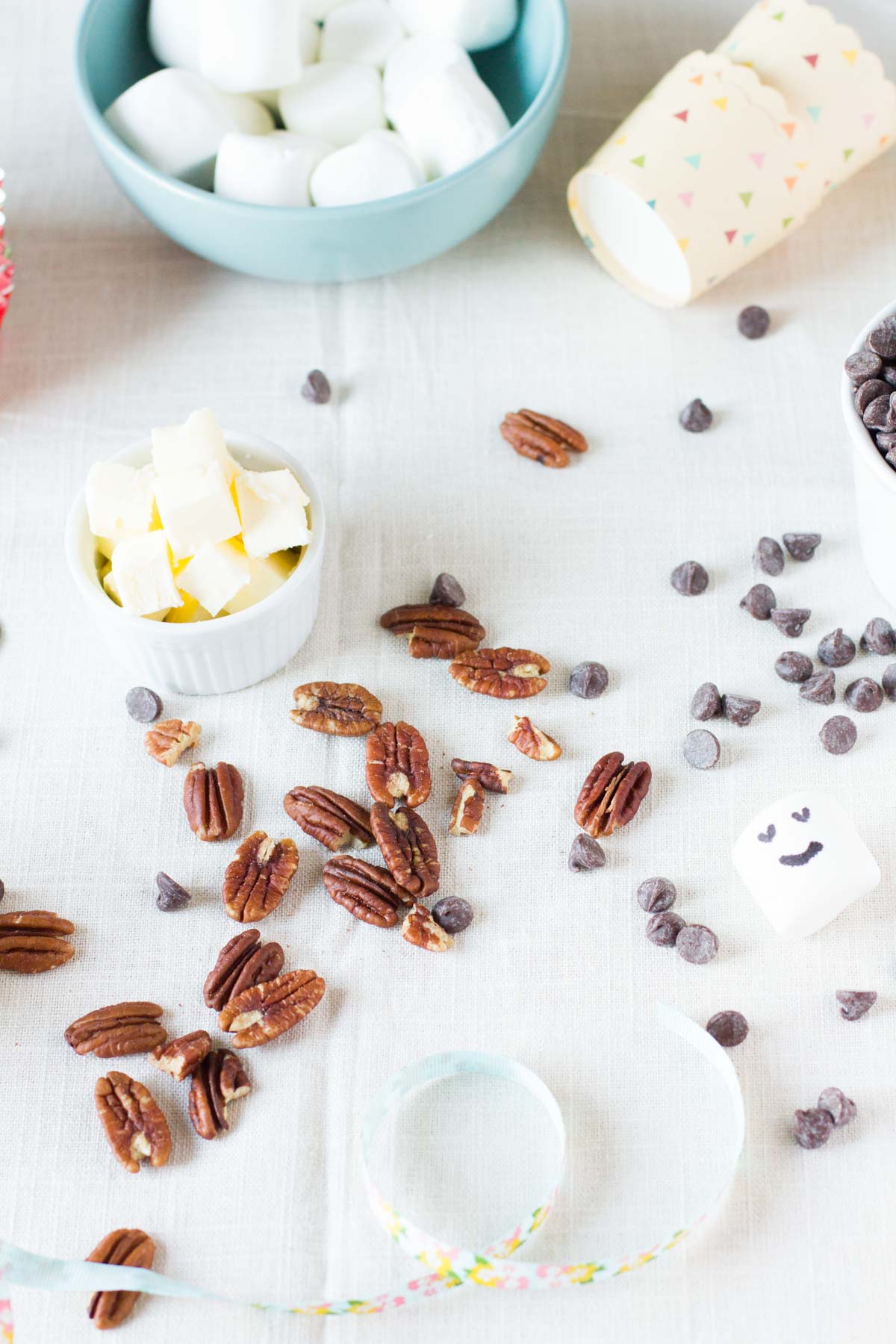 I have a major sweet tooth. I must have something "sweet" after each meal, its an old habbit and hard to get rid of. Back in the day I would totally go and buy me a candy, a chocolate bar or a huge ice-creame cone if its summer. Up until few years ago you would find a secret stash in every corner of my room, even the wardrobe! I would have 10 chocolate bars at any given day in my office drawers. My colleagues would vouch for this! Those were the days – consuming 3 bars in a day and not gaining any weight! SIGH! :D…now I have majorly cut down chocolate from my daily sweet craving, I try to munch on dates, protein balls, coconut chips, nut butter toasts and list goes on…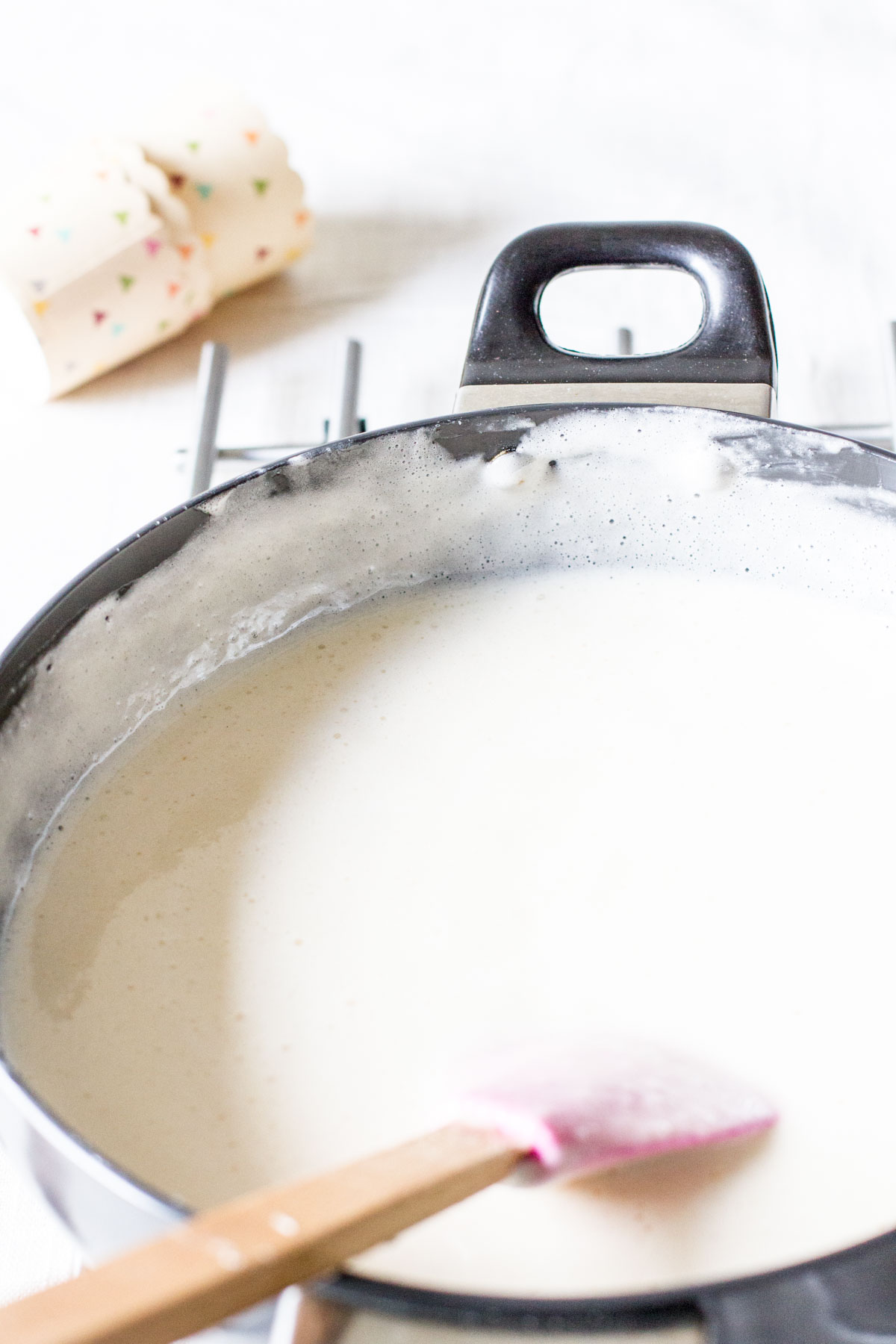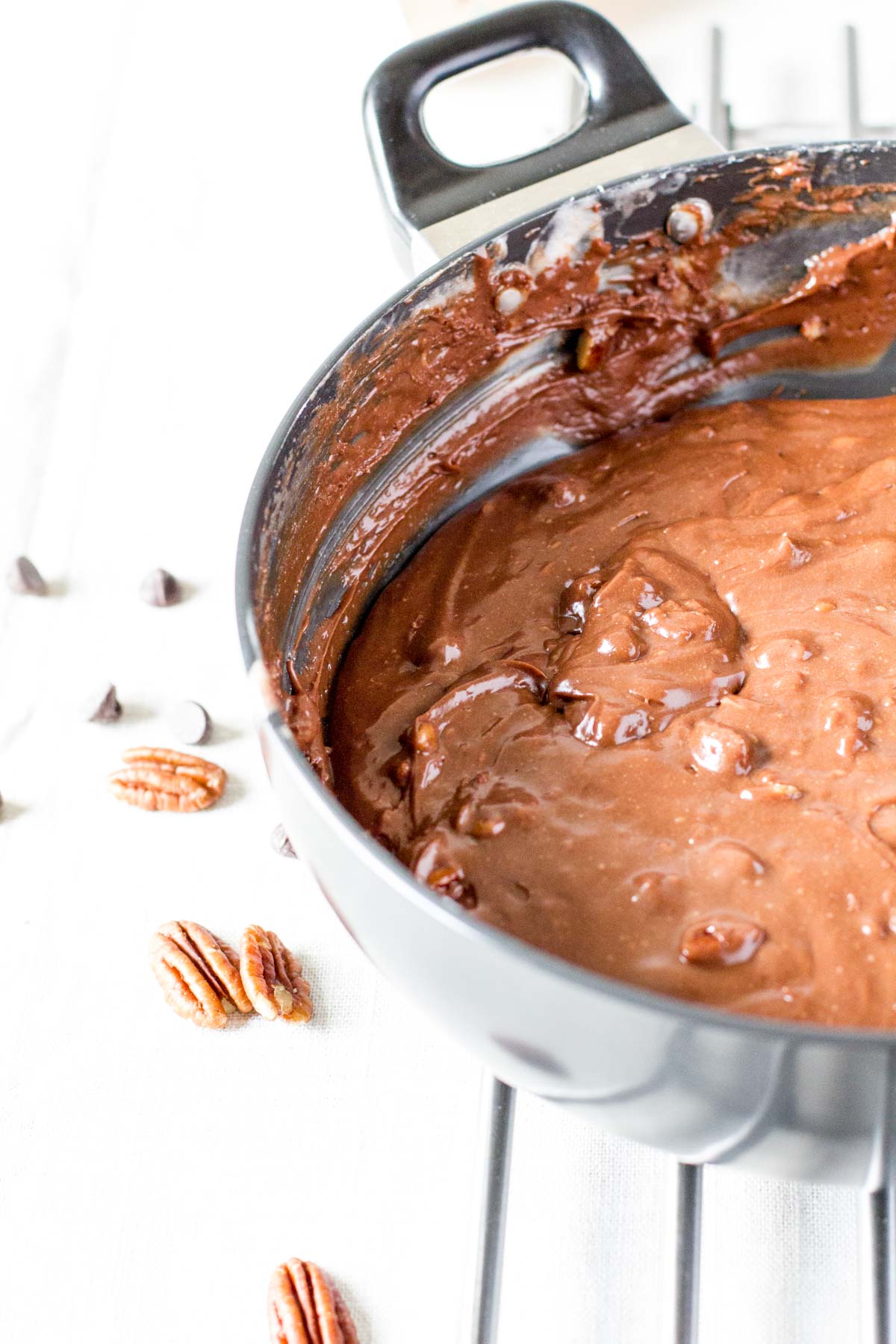 This doesnt mean I do not indulge every now and then! Here here…let me introduce to my beloved recipe of this homemade Chocolate Pecan Fudge. Its smooth, sweet, rich, chocolatey, sinful and melts in the mouth. The added pecans gives its different dimention of texture and nuttyness.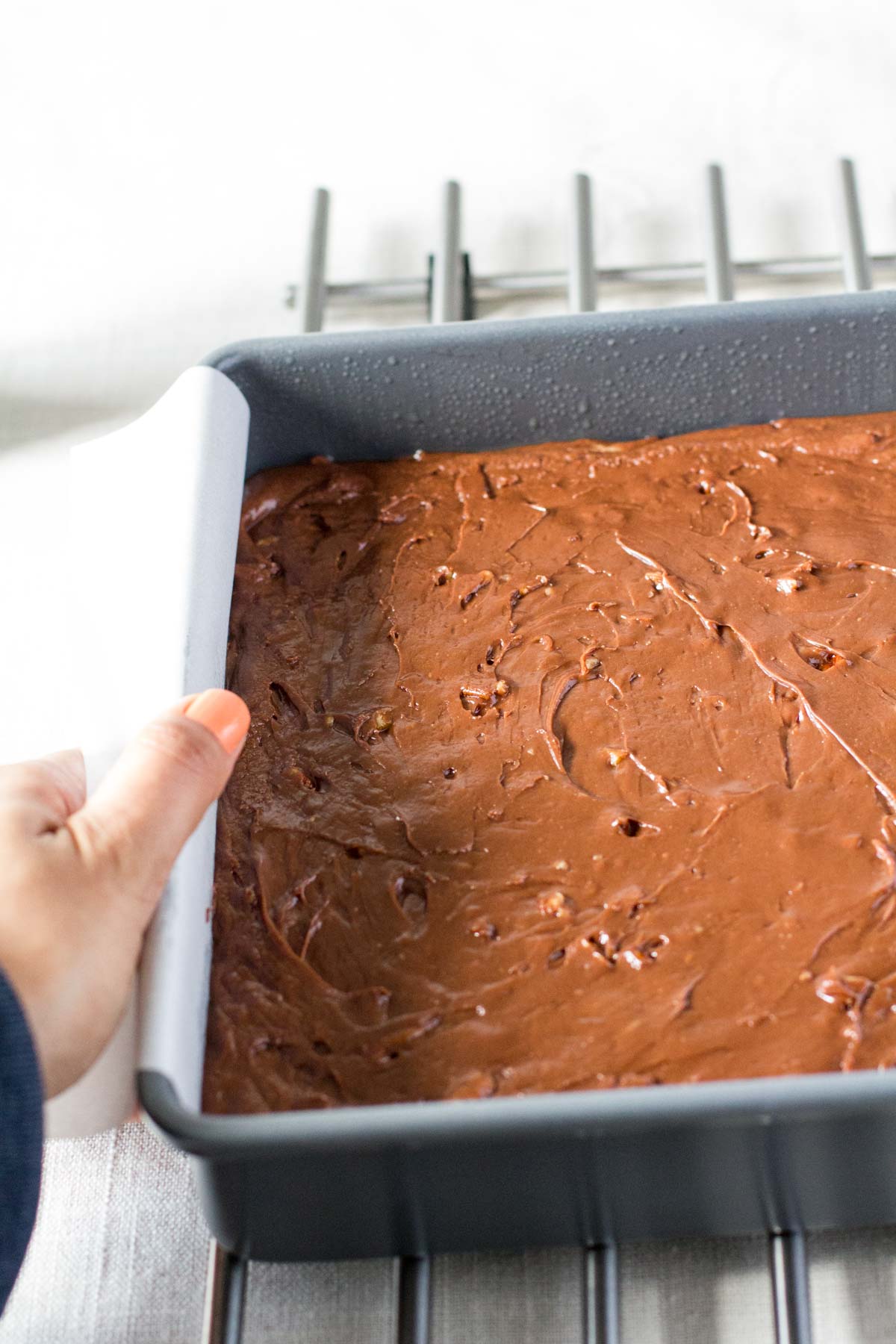 And lets just accept the fact that anything thats made with marshmallows has got to be decandent, don't you think?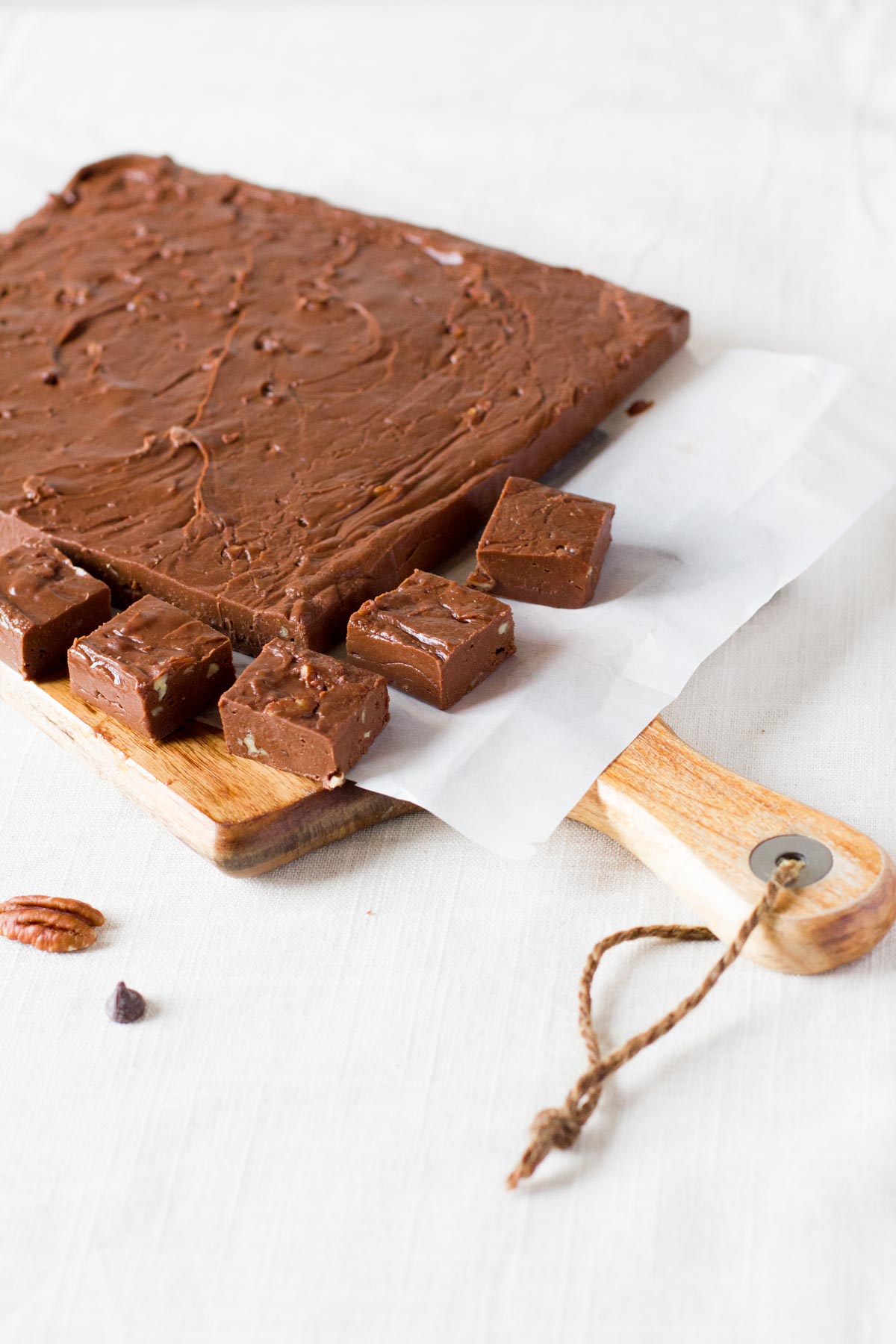 Homemade Chocolate Fudge
This easy and quick fudge recipe is a keeper for holiday season, if not all year around. Perfect little treat for the guests or a delectable holiday gift for friends, family and co-workers!
Author:
Urban Cilantro | Bhumi Jadav
Cuisine:
Vegetarian, Gluten Free
Ingredients
1 stick unsaled butter (8 tablespoons), room temperature
12 oz. package semi sweet chocolate chips ( I used Ghirardelli)
1½ cups of sugar
⅔ cup evaporated milk
12- 15 large, fresh marshmallows
¾ cups pecans, chopped
1 teaspoon vanilla
pinch of salt
Method
In a large mixing bowl mix butter and semi sweet chocolate chips. Set aside.
In a large pan stir together sugar, salt and evaporated milk untill mixed troughly.
Add fresh marshmallows and stir to mix.
Cook over medium heat, and stir constantly. Using a rubber/silicon spatula for stirring helps well to clean the sides of the pan as you go. Once the mixture has melted, continue to cook and stir a little more until all the sugar has melted. (make sure it doesnt change in color)
Pour this hot mixture over the mixing bowl of butter and chocolate and stir untill they have melted well.
Now add chopped pecans and vanilla and again stir vigorously untill it is mixed completely.
Spray a baking dish/pan (I used 8" x 8" pan) with cooking spray, line it with parchment paper or plastic wrap so that you could lift it off the pan easily late. Pour in cooked mixture.
Cover and refrigerate until set and ready to cut into pieces.
My Notes
Can be made with other choice of nuts as well or no nuts as well for the nut-free version.
*recipe adapted from Heidi of
Foodiecrush
.