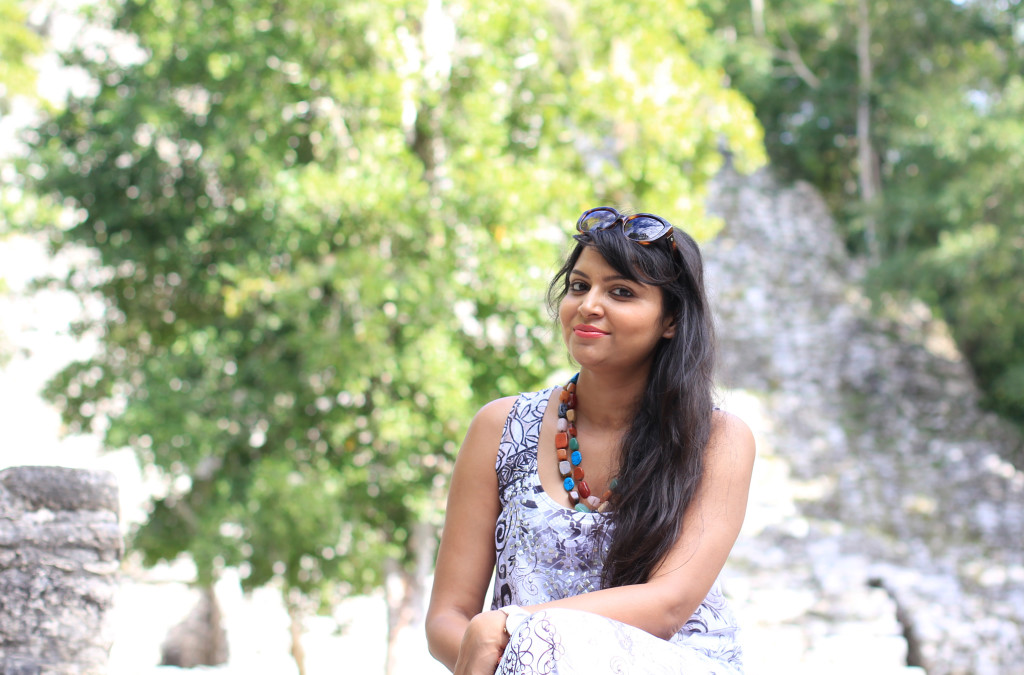 Welcome to The Urban Cilantro!
I am Bhumi.  I am an IT professional, a photography enthusiast, a home-cook, and a true sci-fi fan at heart. And when I am not cooking in my urban vegetarian kitchen, I am probably glued to the internet reading about Aliens 😀 or re-watching Lord of the Rings – Trilogy! The Urban Cilantro is my creative playground to showcase my love for food, photography and design where I attempt to inspire you to get creative in making healthy wholesome meals.  I'm a Vegetarian that uses cooking and baking as a creative outlet and in the process I am learning, creating and photographing all things delicious!
I currently live in Minnesota, MN – the land of lakes. I was raised a vegetarian and have been one for most of my life. I love how fresh the herbs smell and how colorful the fruits are and the abundant of flavors we can create out of nature's palate. Though you would not see me preaching vegetarianism, I respect an individual's choices and opinions about food.
I grew up in India, studied my Masters in the Essex,UK – lived there for about 4 years and later moved to the States with my husband  (a.k.a.  Mr. Taste Tester) a few years back.  My love for food grew up at an early age, I started with baking (the first thing I baked was Nigella Lawson's Chocolate cake) and moved my way up to cooking and ever since I am hooked! My student years abroad made my love for food grew more and more! Things that kept me going were – those craving for home-cooked meals followed by frequent calls to my mother asking for a certain recipe, lots and lots of blog reading (though there weren't many at that time) and my slowly growing collection of cook-books.  In between all these years my cooking style and preferences has changed a lot and so is the blogging world!  My effort is to come up with healthy vegetarian recipes using wholesome, fresh and organic (where possible) products.  And since, all good food often involves a good memory, an occasion, a seldom story or in my case, my love for Cilantro and watching the world go by outside of my Urban Kitchen window, I felt it was right to name it The Urban Cilantro!
Other than this, I feel like there should be a random list of things that make me Happy – books, spring, picnicking, sunshine, my camera (my love affair with camera began prior to my love for food…way…way back!), long conversations, nature, long walks/runs, sunny days, dark chocolate, documentaries (love them!), make-up (oh boiii!), green tea, freshly squeezed juices, cilantro (of course!),  beach, day dreaming, making lists ( I even make a list for all of my lists) and organizing (its therapeutic to me, go figure!)
Thanks for Visiting.