Would you believe it if i tell you I had a really decadent, flavorful, grandma-style pasta dish not in Italy but in Paris during my Travels across Europe!! No, I do not mean anything against the pasta dishes in Italy, may be I did not give it an enough of try or most restaurants failed to create a vegetarian version for me ? … But I did have the very best, can't get enough of, cant get over with Pizza in Italy!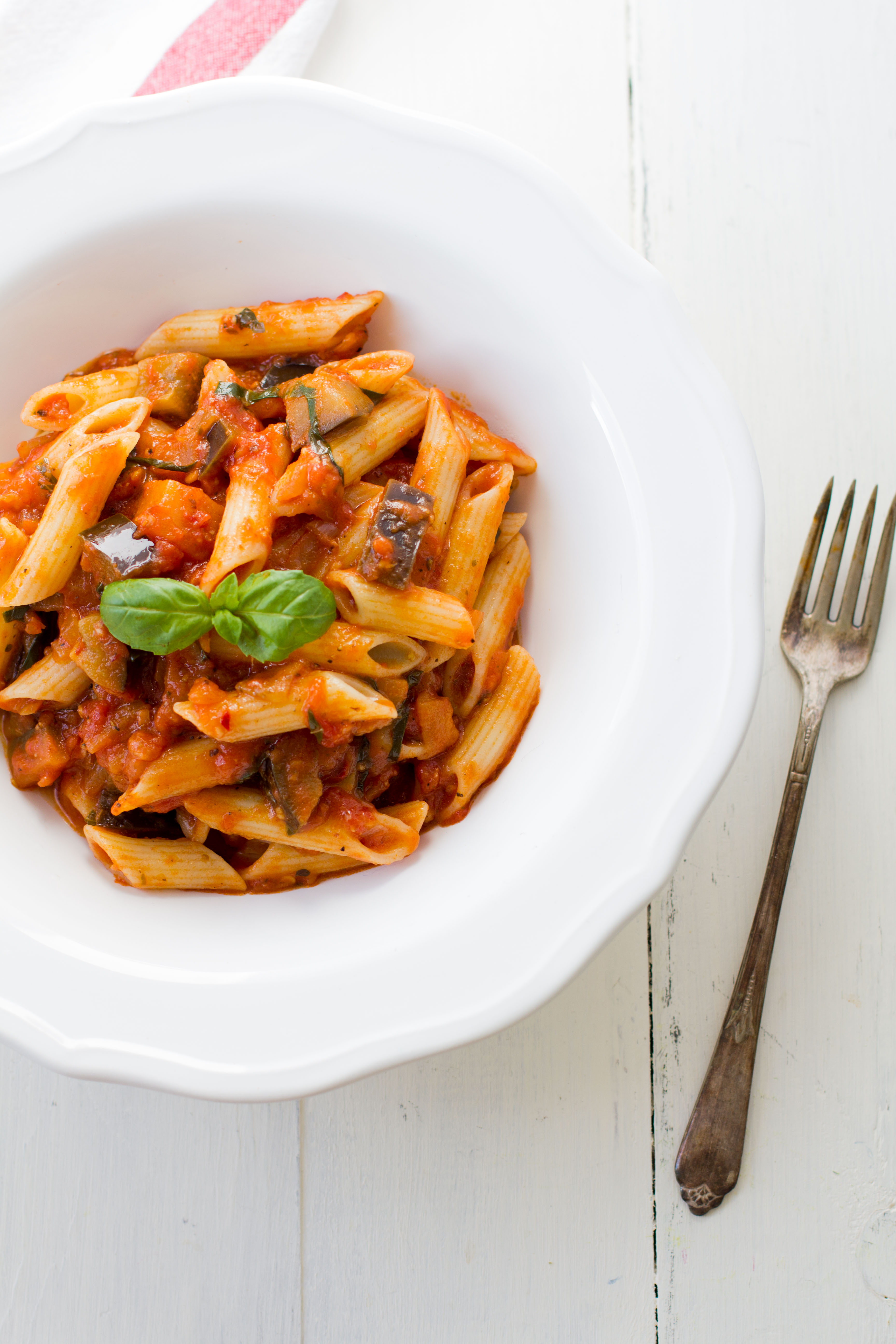 Talk about a vegetarian's nirvana for the best pizzas, I tired a zuccini pizza, a potato and leek pizza and even an eggplant pizza!  You could try as many slices you would want because most pizza-shops in Italy would serve it by weight!!! Isn't that surprisingly amazing!?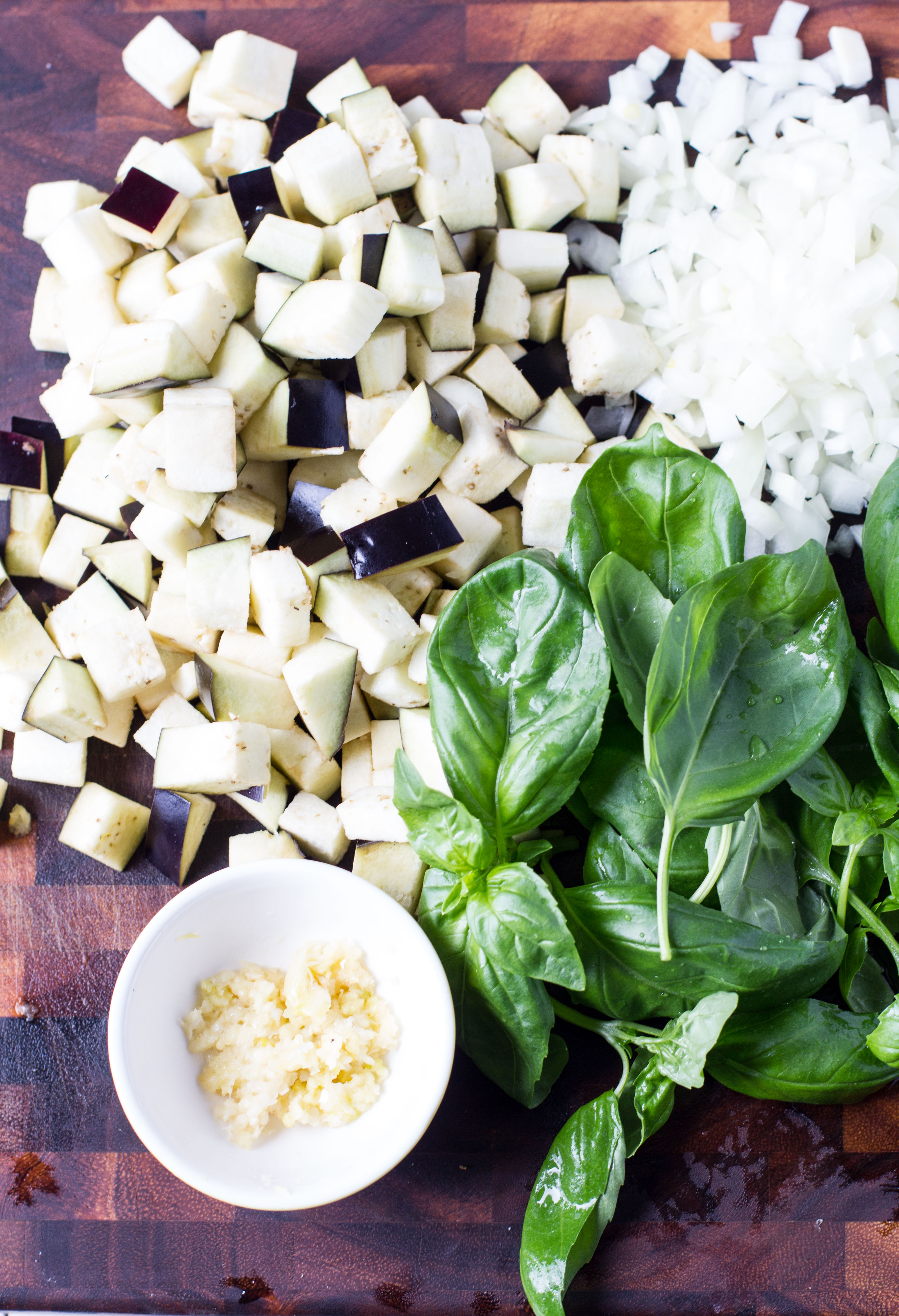 The inspiration for this eggplant-tomato pasta dish comes from the similar pasta dish I had on the very first night in Parish while visiting the very famous Sacré-Cœur Basilica.  We stumbled upon this beautiful rustic bistro-style restaurant that served a beautiful vegetarin pasta dish starring local summer eggplants and chunky tomatoes.  I wish I had clicked a picture of it, I guess I was too darn hungry after the long travels!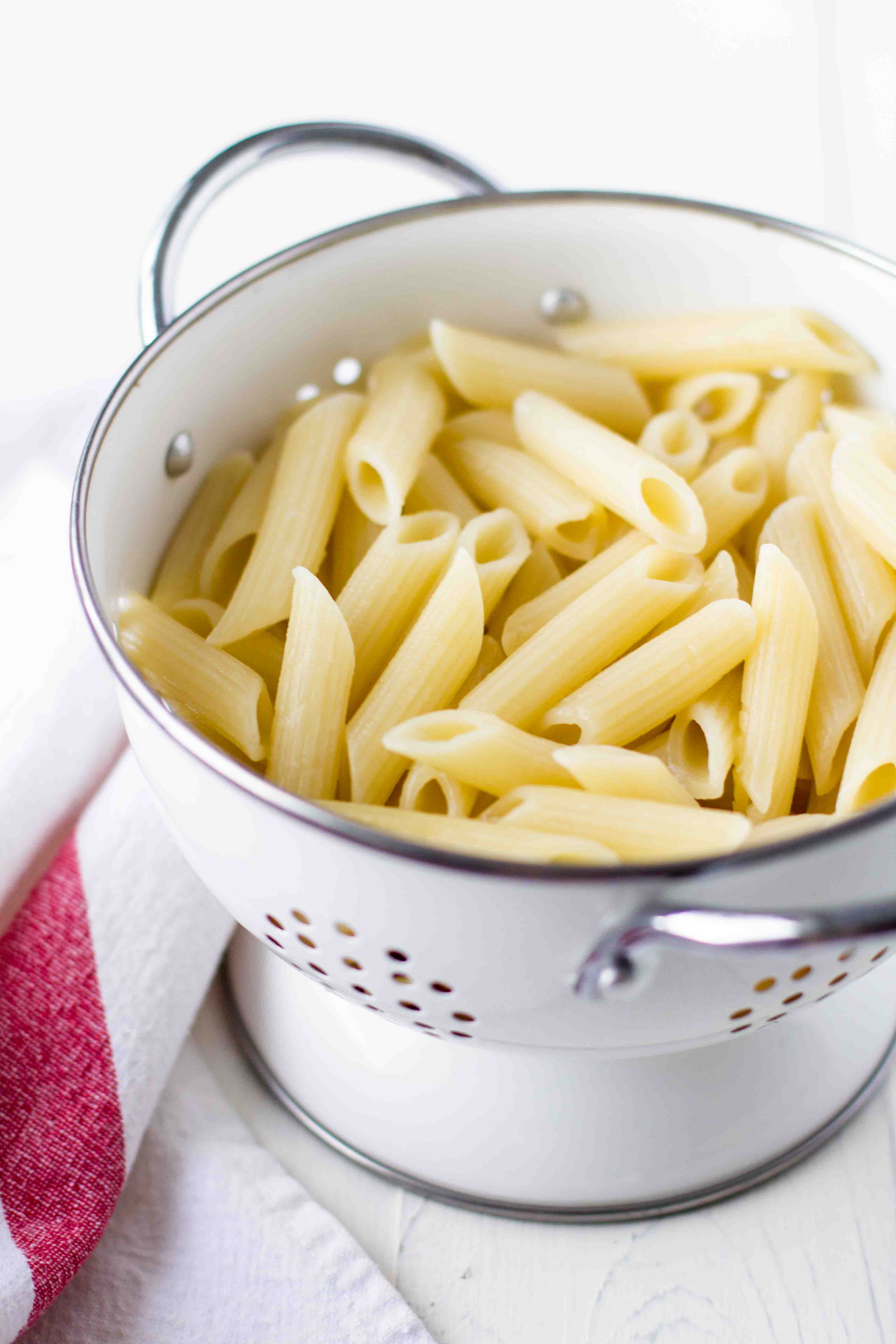 This Tomato-Eggplant sauce is very rustic, you can keep it chunky or put an immersion blender and make it more sauce-y! I love to keep the eggplants chunky so that it gives a different texture to the dish, the addition of fresh basil and fragrant garlic makes this pasta sauce very decadent!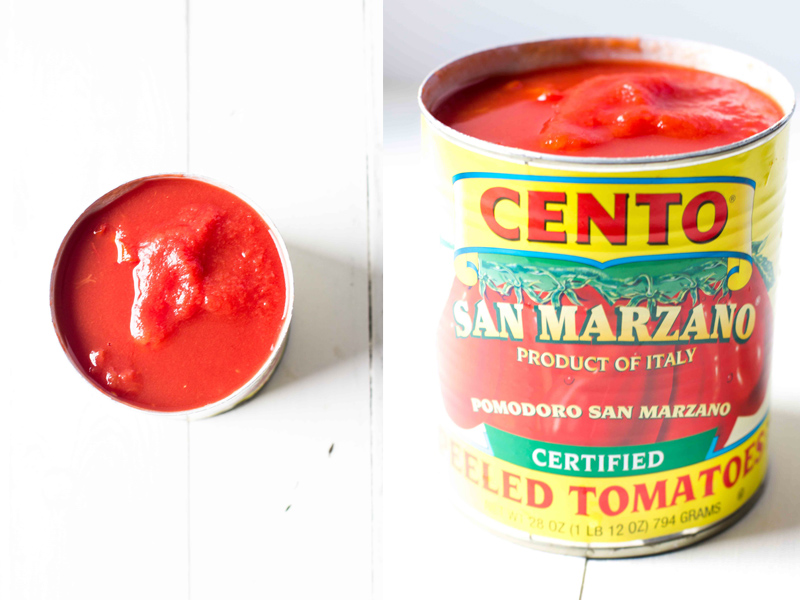 I have used good o'l San Marzano Tomatoes for this sauce, San Marzano creates this perfect sweet-tangy balance which is hard to replicate with other tomato.  It has fewer seeds and much thicker flesh with less acidic and sweet flavor.  They are readily available in cans at most grocery stores.  You can replace it with any other canned tomatoes.  However, If you are making this when tomatoes are in season mid July to August then nothing beats that perfect-tasting summer tomatoes as well.  These recipe calls for fresh basil but if not available can be replaced with dried basil as well.  I would suggest using about 2 tbsp to start with, taste and increase the amount if needed.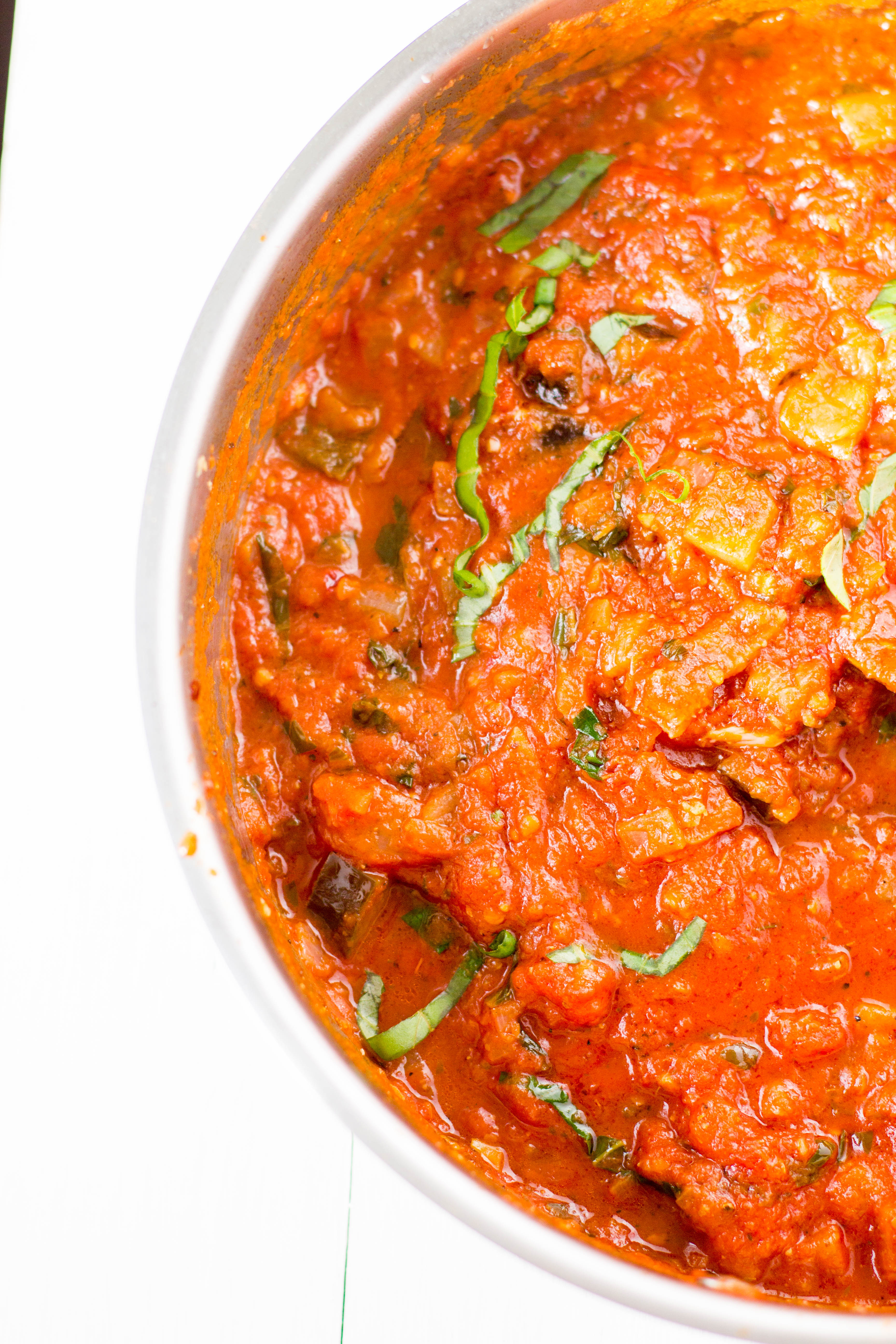 Add reserved pasta water to thin-out the sauce as needed.  Serve it with a sprinkle of parmesan cheese or to make it Vegan-friendly serve it with some nutritional yeast on top like I do, tastes ah-mazing!!?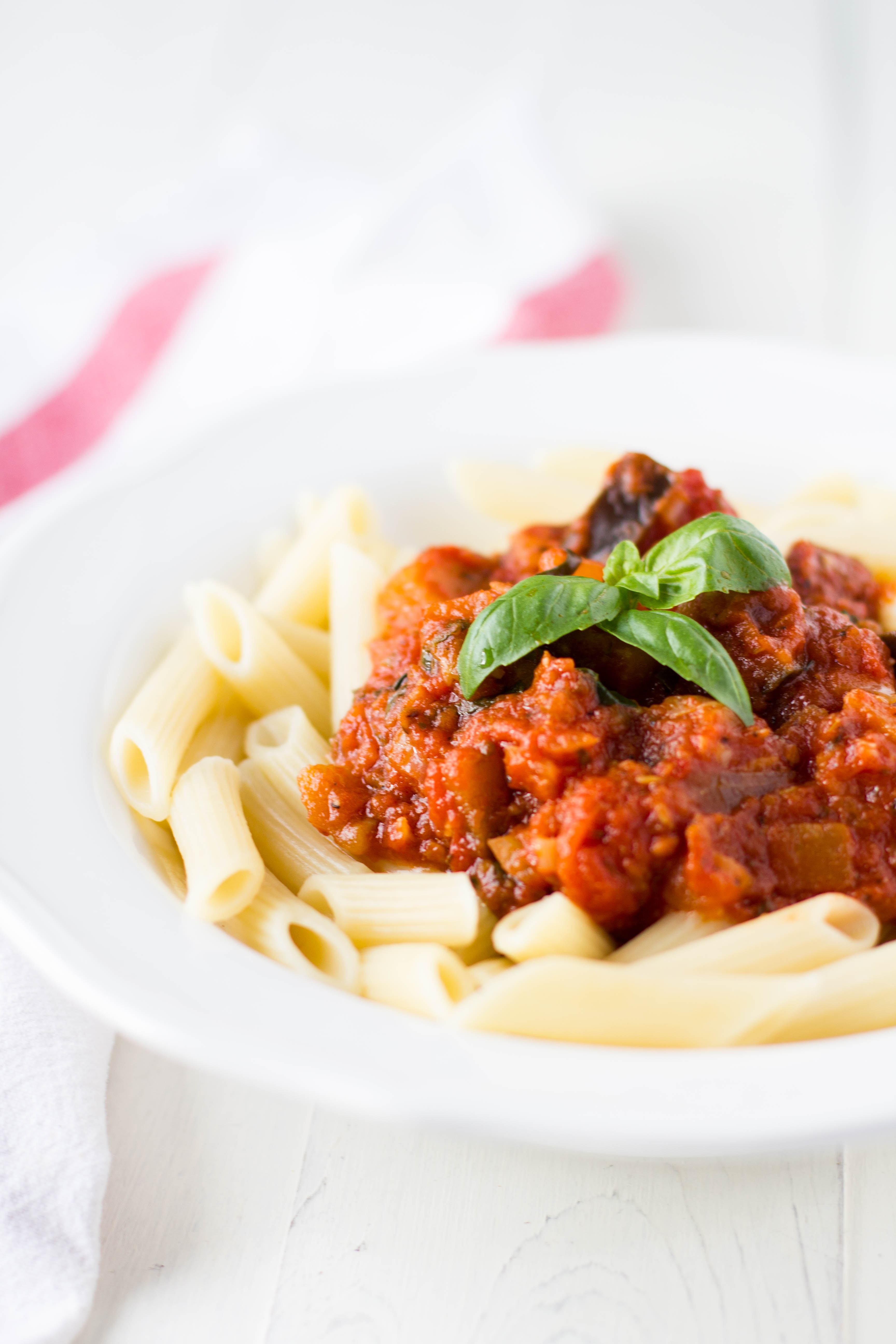 Enjoy!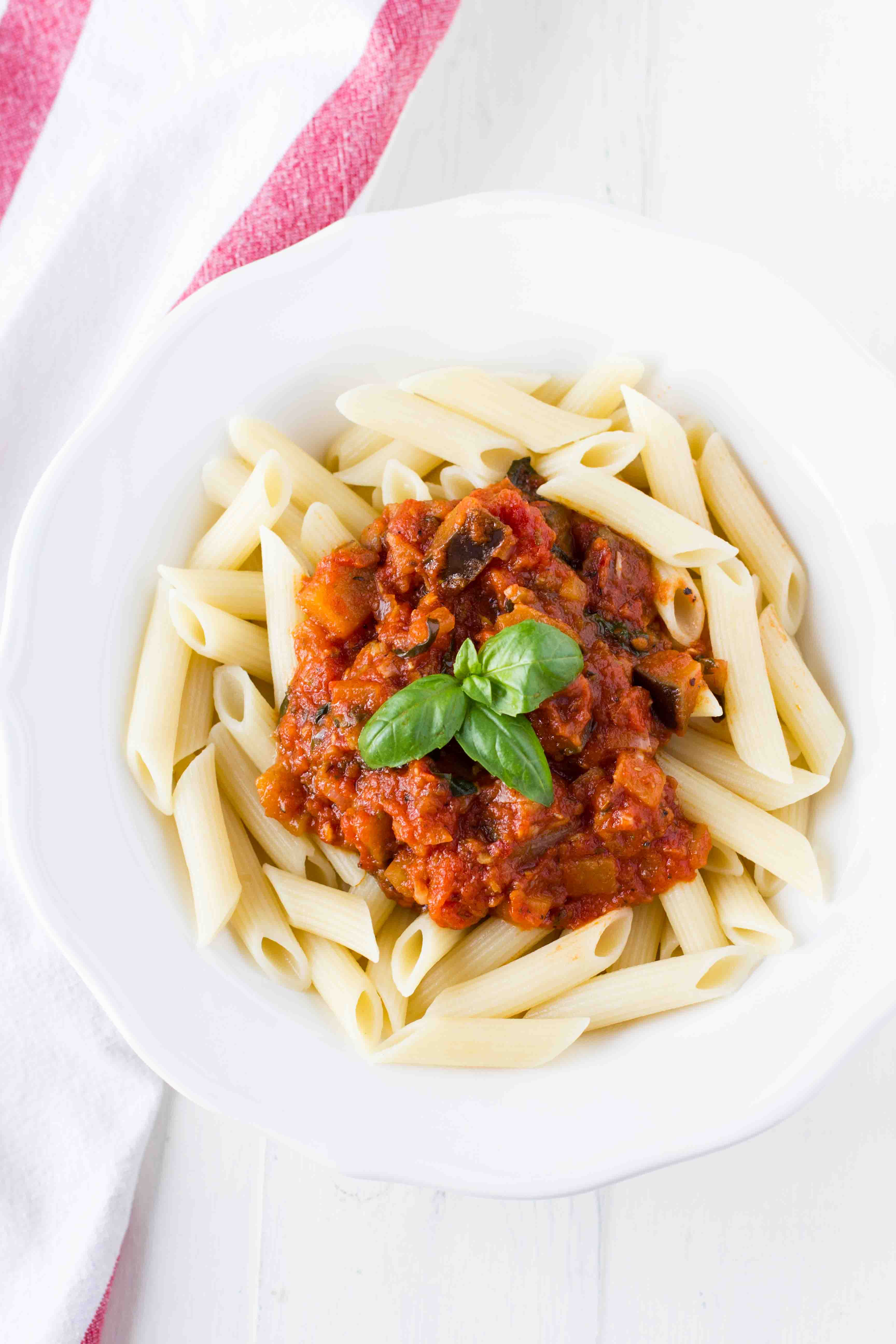 Penne With Eggplant-Tomato Sauce
This hearty, healthy, saucy and kinda chunky Vegetarian pasta dish comes together in a cinch. The flavors come together so well in such a sort amount of time; the sauce itself can be done in under 20 minutes.
Recipe type:
Lunch-Dinner
Cuisine:
Italian, Vegan, Vegetarian, Gluten Free, Dairy Free
Ingredients
FOR EGGPLANT-TOMATO SAUCE
===========================
1 28 oz. can of SAN MARZANO whole peeled tomatoes [ substitute with another varierty if not avaialble]
3 cups chopped eggplant (1" cubes) [one medium sized eggplant, unpeeled]
1 cup sweet onion (chopped)
¼ cup cup fresh basil, chopped
1 tablespoon garlic, minced
1 tablespoon ketchup
¼ cup extra virgin olive oil
2 teaspoons dried oregano
1 teaspoon chilli flakes
½ teaspoon cayenne (optional)
1.4 teaspoon black pepper, freshly ground
reserved pasta water ( to thinout the sauce if needed)
kosher salt, to taste
few springs of fresh basil, for garnish
FOR PENNE PASTA
================
1 cup penne (or pasta of your choice)
4 quarts or 16 cups of water, for boiling
kosher salt, to taste
Method
Boil water in a large pot and cook the penne according to the directions on the package or al dente.
Start the sauce at the same time. On medium-high heat, heat up a large pan with ¼ cup extra virgin olive oil. Do not over heat the oil.
Add chopped onion and minced garlic to the hot oil and sauté for 2 mins.
Add the spices – oregano, chili flakes, cayenne, black pepper and stir around until they release aroma. [about 1 min]
Add in canned tomatoes, chopped fresh basil leaves and ketchup and start breaking your tomatoes with help of the wooden spoon. Opt for pureed tomatoes if you prefer more saucy-er sauce! Cook this mixture for about 3 mins or so.
After the tomatoes have broken down, add chopped eggplant cubes along with ¼ teaspoon of kosher salt. The salt will help bring out the liquid from the eggplant and break it down a bit. Continue stirring and breaking down bigger pieces with the spoon. Stir it around until the eggplant begins to break down and soften, cover and cook for about 5 mins.
Taste and adjust salt and pepper and simmer more for 10-15 mins, add in reserved pasta water if the sauce is too thick for your preference.
Mix in cooked penne pasta and serve hot! Garnish with extra springs of fresh basil, sprinkle grated Parmesan cheese or some nutritional yeast seasoning (vegan) for extra cheesy flavor!
My Notes
Use gluten free pasta to make this dish gluten free.

Leave out cayenne to go easy on the heat, the chili flakes should be enough or leave out both if you do not favor heat.

The leftovers lasts for a day or two in the fridge in a covered glass container.

To freeze this sauce, let the sauce cool completely. Pour into to freezer-safe containers or heavy-duty freezer bags for upto 2 months.